August culinary highlights
August brings the sweetest fruits to the Danube Tower. Let delicious desserts of peach and apricot melt in your mouth!
Month August
August is probably one of the most beautiful summer months of the year. For us, the harvest month stands for good weather and outdoor pool fun.
August's namesake, the Roman emperor Augustus, is also known as Octavian.
Characteristic of August is the great variety of local berries such as raspberries, blueberries, gooseberries, currants, blackberries. But other delicious fruits are also in season: apricot and peach, which can be used to make wonderful cakes, fruit salads and desserts.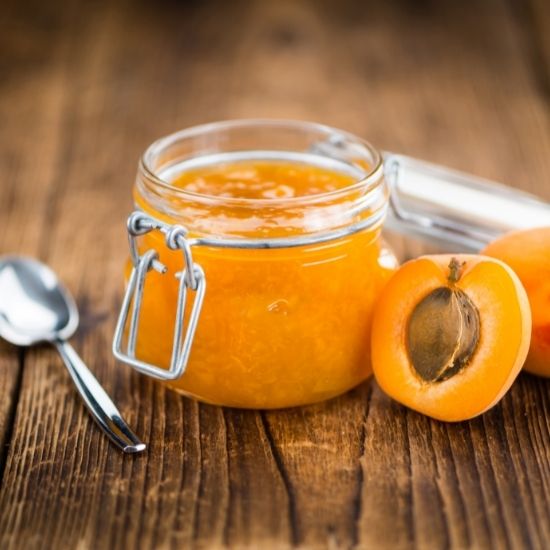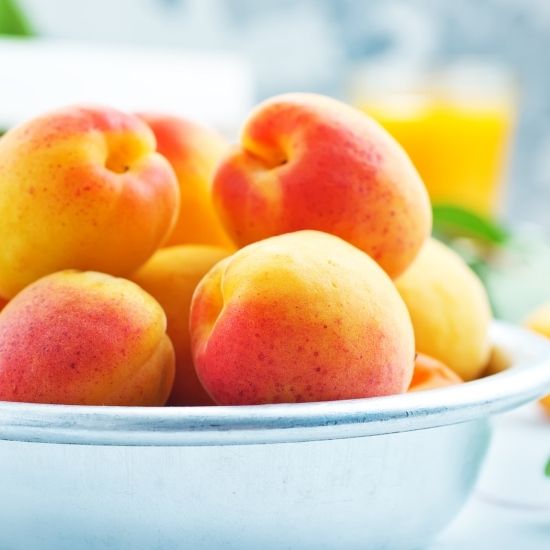 Apricot
The apricot probably originates from the northeast of China. From there it reached Central Europe via Armenia.
Apricots are stone fruits, i.e. they have a hard, woody core inside. The fruits are about 4 to 8 cm in diameter and are orange, sometimes with "red cheeks". They have a fine, velvety "hair fur" as well as a typical longitudinal furrow.
The "Wachauer Marille" is particularly well known in Austria. In the Wachau, a traditional wine-growing region in the Danube valley of Lower Austria, the apricot finds ideal climatic and soil conditions.
Those who like it sweet enjoy the apricot as a homemade fruit spread, compote, tart, in cheesecake or iced as sorbet. It combines well with almonds, nuts, pine nuts and fresh herbs such as mint and basil. Spices such as cinnamon, vanilla and ginger enhance its flavor. An Austrian specialty is "apricot dumplings" served as a main dish or dessert.
But the apricot can also refine many savory dishes. It goes well with green leaf salads, mushrooms and pumpkin, poultry, game and fish.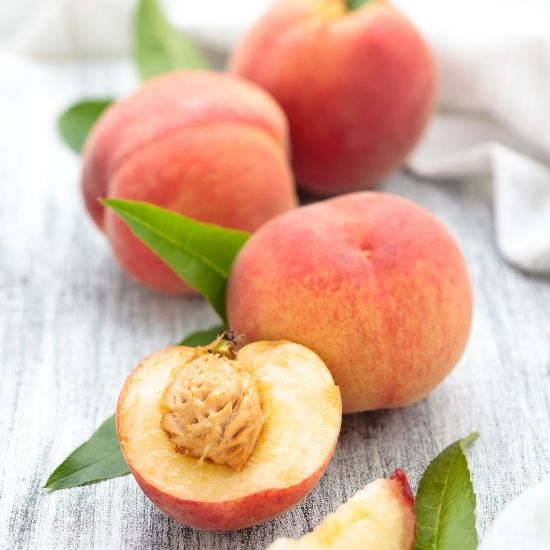 Peach
The peach originated in northern and central China, where it has been cultivated for around 6,000 years. The Romans eventually spread it throughout Europe. The peach belongs to the stone fruit and is a rose plant. The peach is recognizable by its longitudinal furrow and velvety hairs. In terms of color, the variety ranges from yellow-green to orange and red, and the flesh can be white, yellow or even red.
The delicious fruit not only has a lot of flavor and sweetness, but also a healthy dose of vitamins, minerals and trace elements, and the carotenes of the popular stone fruit strengthen the immune system, heart and circulation.
The pulp of peaches makes wonderful jams, cakes, punch and smoothies, but also spicy chutneys with a fiery note. The famous champagne cocktail Bellini is made with peach puree. The peach also cuts a fine figure in summer salads.
Our culinary experiences in August