Press conference of Bühne Donaupark
The press conference for the start of the season of the Donaupark 2022 stage took place in the Donaubräu's guest garden.
For the 18th time, the darlings of the Viennese cultural scene perform at the open air festival Bühne Donaupark, making it one of the coolest events in town.
The stage is a natural arena in the Donaupark, surrounded by old trees. From July 2 to August 21, every Friday, Saturday, Sunday, there are over 30 events with music from Vienna and Austria as well as cabaret with free admission.
Performed by a quasi "One Man Show" with a lot of passion and little money: Herbert Sobotka, President of the Donaustadt Cultural Association. Financed by funds from the 22nd district, MA 7, and Kulturverein Donaustadt, whose president Herbert Sobotka is also the organizer.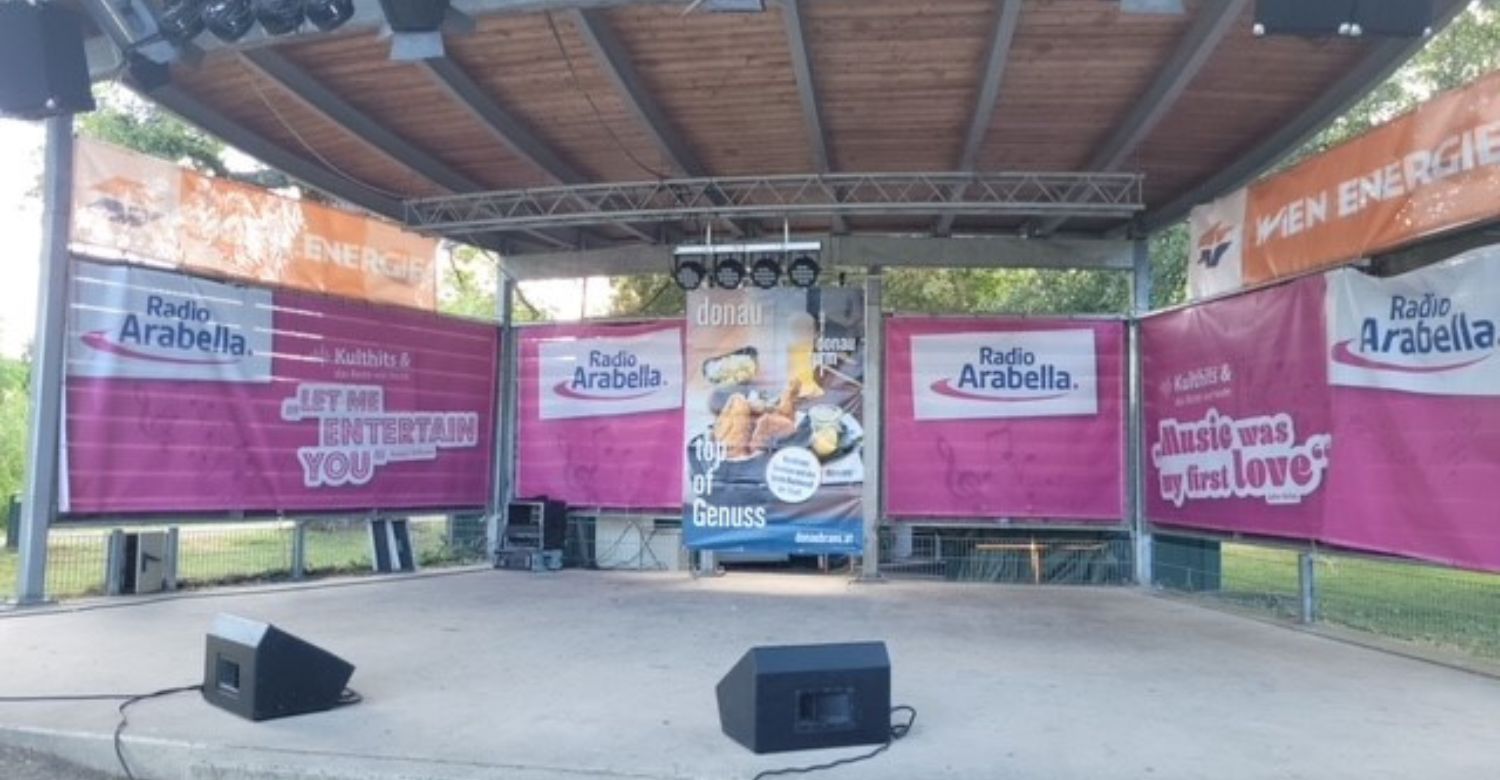 Peter Rapp welcomes the guests of honor: District Head Ernst Nevivry from the 22nd district, Sonja Oswald, Head of Sales & Marketing from the Danube Tower and Herbert Sobotka, President of the Donaustadt Cultural Association.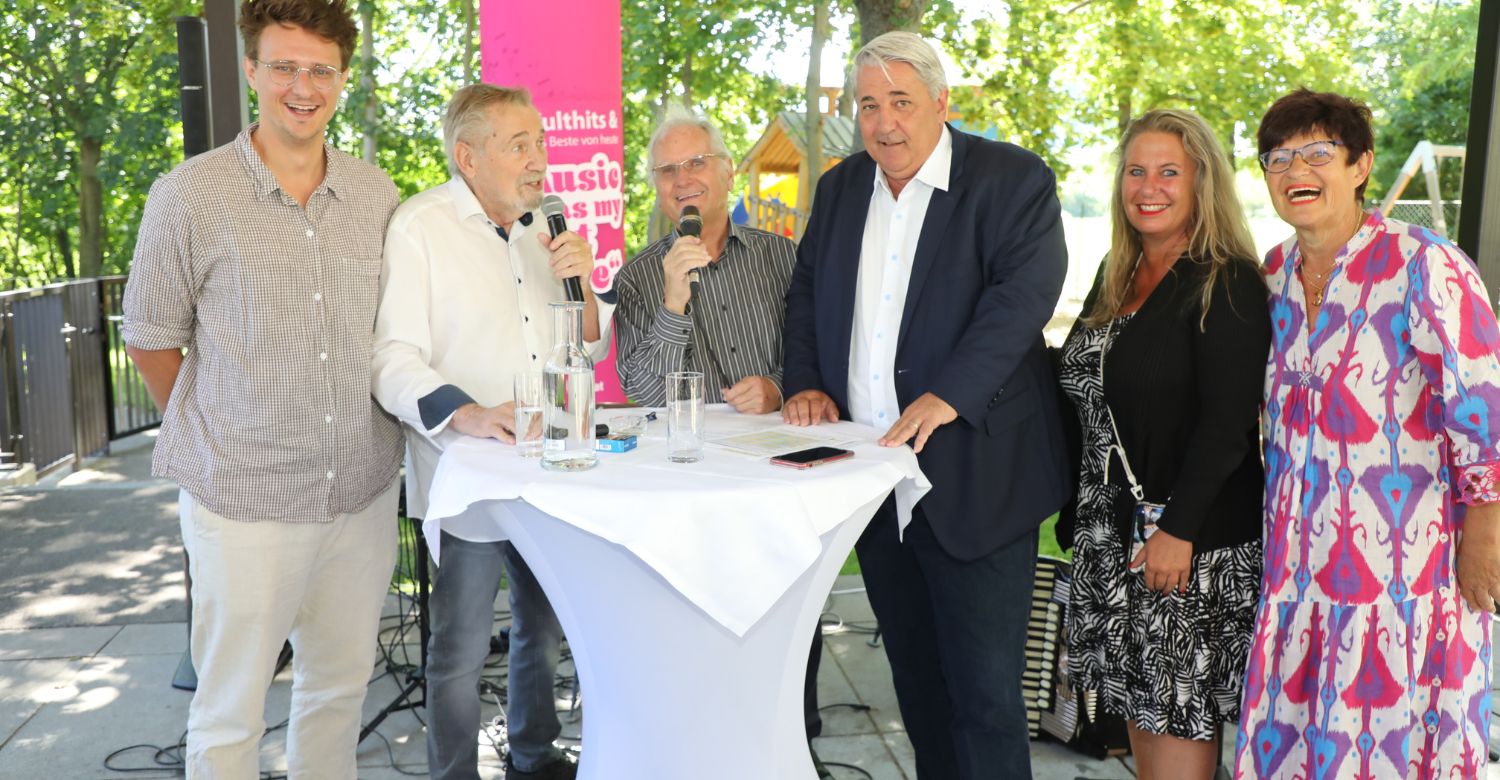 Opening is Saturday, July 2 at 5:30 pm. At 19.30 Dennis Jale & Jam Gang with Niddl plays "great american evergreens.
Cabaret Friday 19.30 with Angelika Niedetzky, Christoph Fälbl, Nina Hartmann, Fredi Jirkal, Peter & Tekal, Isabel Meili or on 19.8 Original Swing Time Band with Anita Horn.
Austropop and Rock'n Roll Saturday at 19.30 Wiener Wahnsinn, Peter Rapp with the Ridin Dudes, Die3, New West, Deppat & Goschat, Austria 2 ½, City Slickers, legendary Daltons.
Sunday at 6 p.m. there will be Wienerlied and music from Austria. Featuring Christl Prager with the Neue Schrammeln and HPÖ, Andy Lee Lang with Herbert and Victor, Kurt Strohmer, Hans Ecker Trio, Sirtaki-Schrammeln, Trio Wien with Duo Sobotka and HPÖ. Finally, on Aug. 21, there will be a jazz and world program with Michaela Rabitsch & Robert Pawlik Quartet.
Thanks to media partner RADIO ARABELLA (already the fourth year on board).
The following artists have attended the reception:
Cabaret artists: Christoph Fälbl, Nina Hartmann, Isabel Meili, Fredi Jirkal
The Viennese song is represented today by: Andy Lee Lang, Christl Prager and her brother Leopold Haider, the legendary HPÖ (Heider Poldi Austria), the Viennese entertainer Kurt Strohmer, SirtakiSchrammeln: Christian Höller, Harry Kucera, Kosta Liaskos, Charlotte Ludwig
Die3: Herbert Frei
Deppat & Gotschat- Fredi Kargl, Siegfried Spulak, Marvin Drexler
Legendary Daltons: Christian Haas, Wolfgang Hummel, Kurt Stepancik, Stephan Pousek
Ridin Dudes: Rene Grohs, Benji Hösel, Mika Stokkinen - perform with Peter Rapp
Original Swingtime Bigband: bandleader Jan Kolaja, Anita Horn, Gerhard Aflenzer, Gerhard Bergauer, Adolf Bichler, Martin Haslinger, Helmut Schiener
Wiener Wahnsinn: Chris Bräuer, Chrisu Kisling, Peter Pernicka, Martin Soberl Sobotka
Klara Kundu, face painting for children, every saturday at 16.30 p.m.
Presentation Bühne Donaupark