A perfect day out for children
A visit to the Danube Tower is also an experience for children. We invited Florian and Lukas to put the Danube Tower through its paces.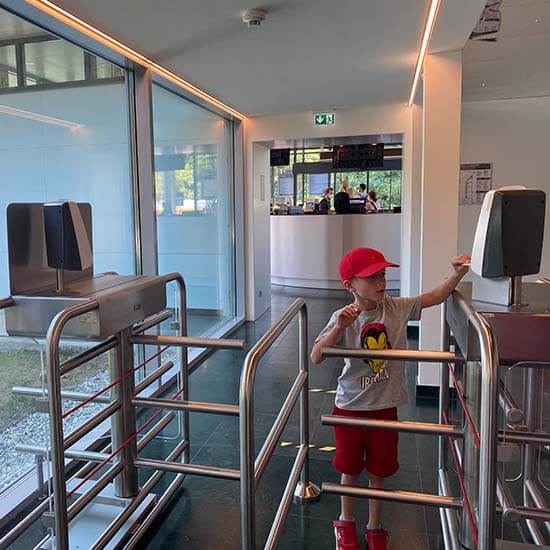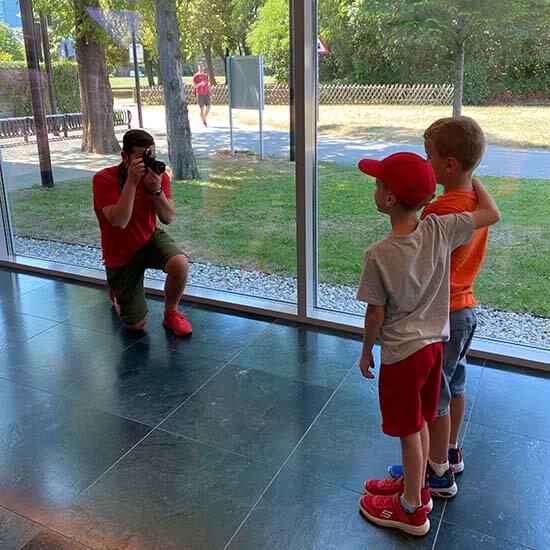 After a very friendly reception at the front office, it is very exciting to put the entrance ticket into the designated validator and see how the turnstile opens.
Florian and Lukas are lovingly photographed by our photographer Alexander so that the perfect day in the Danube Tower is also captured in pictures.
The ride with the express lift
To the sounds of "Mission Impossible" with a great light show inside the tower, it takes 35 seconds to go up to the central floor.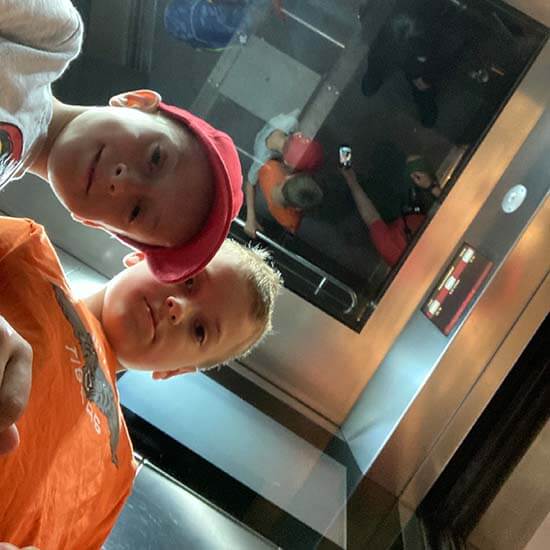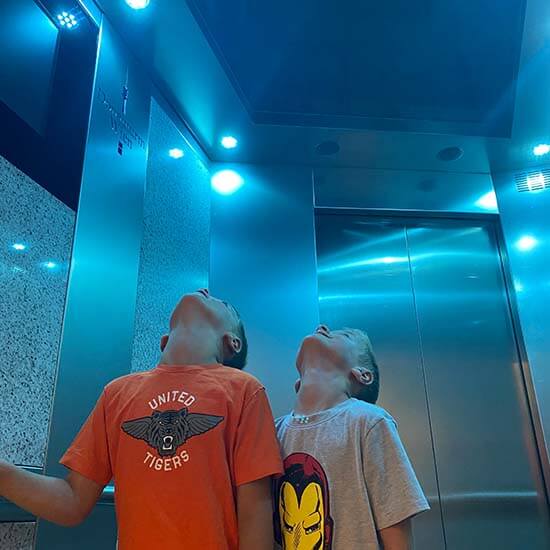 Central floor at a height of 165m
Here, too, there is much to discover. Next to another photo point, both are already getting in the mood for the view - also great for small children, as there is a small platform.
The electronic display of the lift is also looked at with fascination.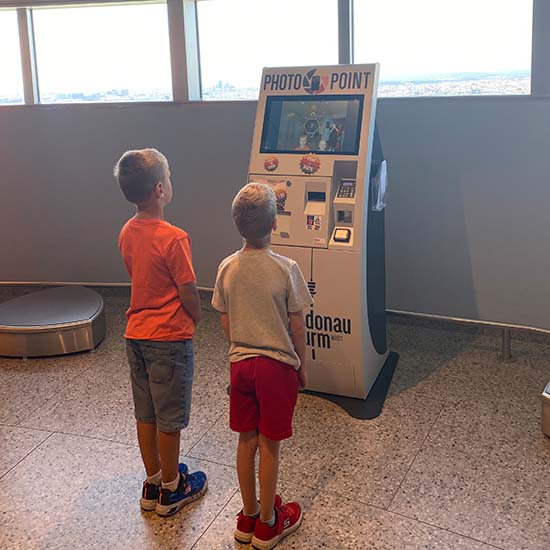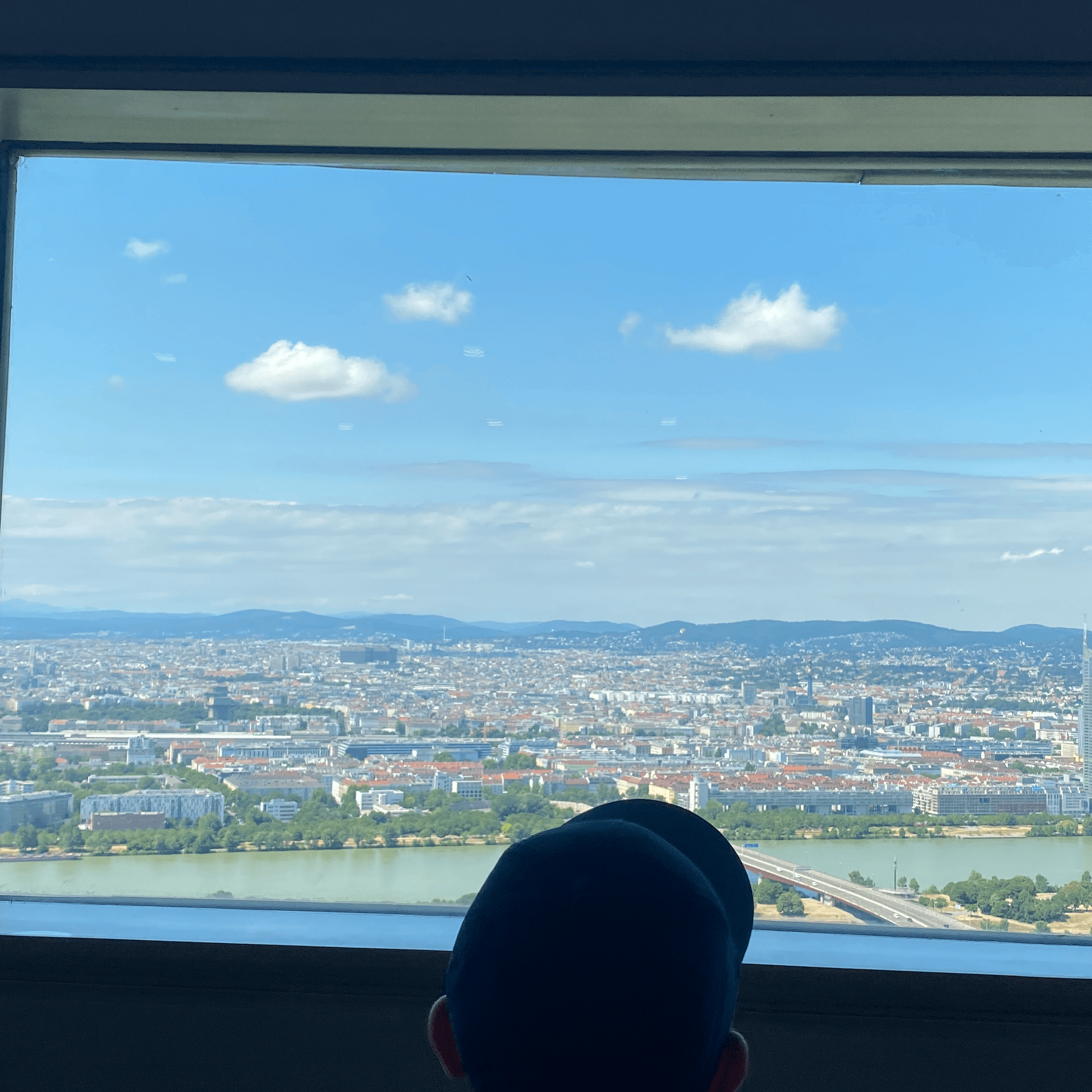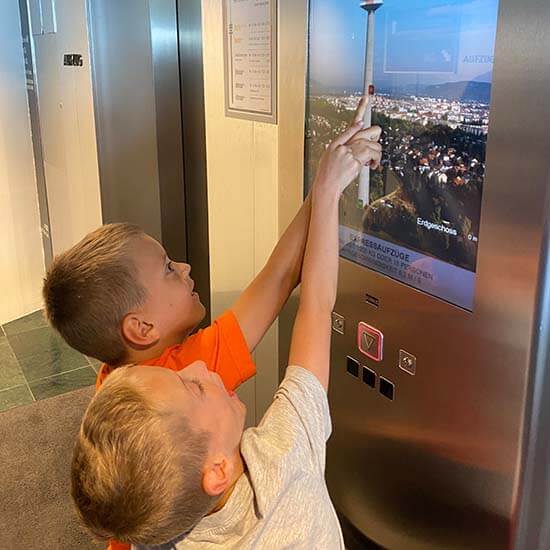 Indoor-Terrace
The glazed indoor terrace, which is open all year round in all weather conditions, also contains exciting corners for children. The interactive panorama screens are child's play to operate.
It's time to pose!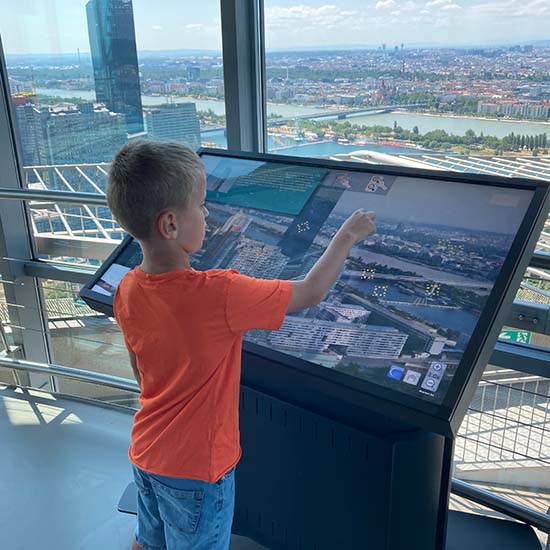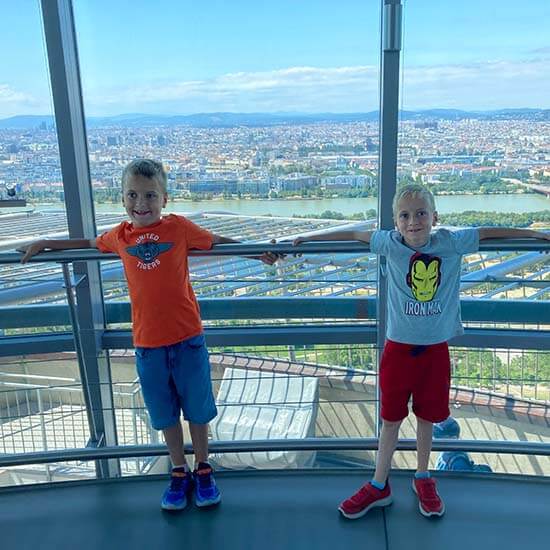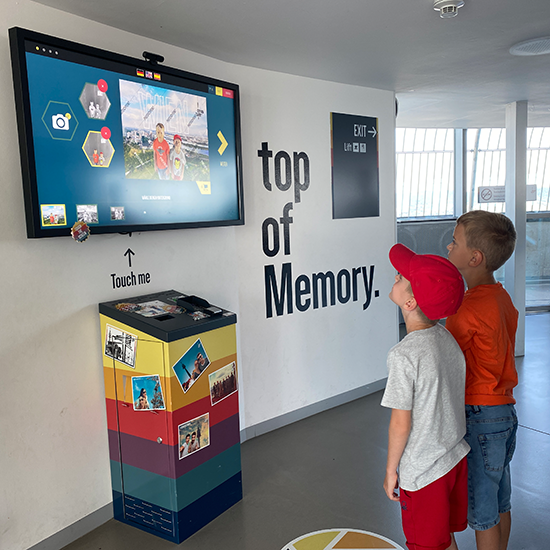 The viewing plattform
Florian and Lukas are also thrilled by the view over Vienna. The ramp is also suitable for smaller children to have a look at Vienna.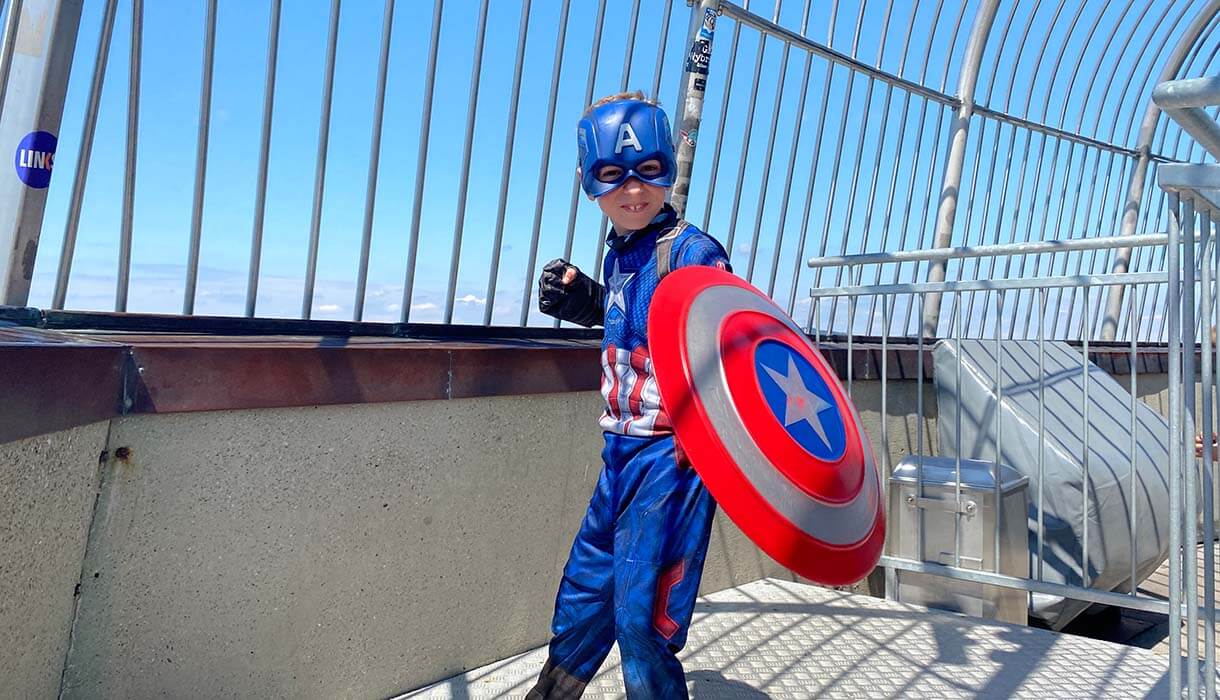 After the exciting descent on the express lift, they choose the right souvenir photo on their way out to the shop. They both love the full moon background
"Mum, Dad - how cool is that? There's a shop here!". Florian and Lukas are successful with their parents and get to choose a souvenir.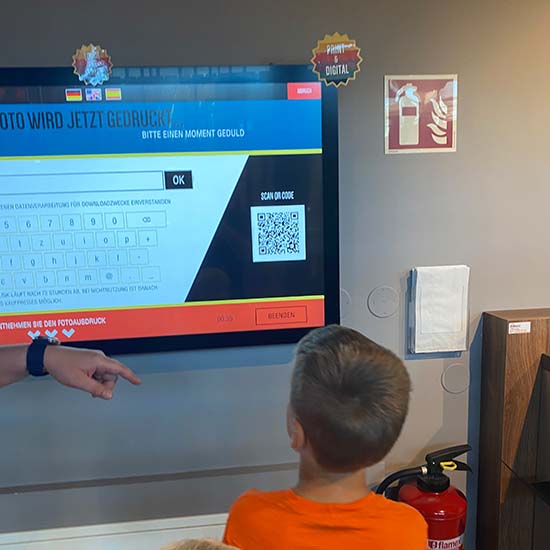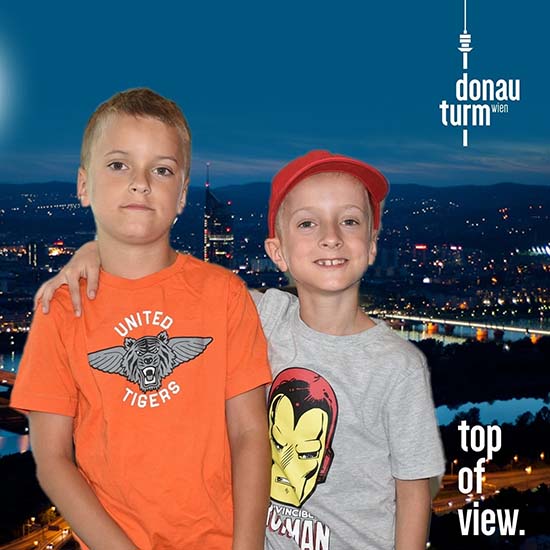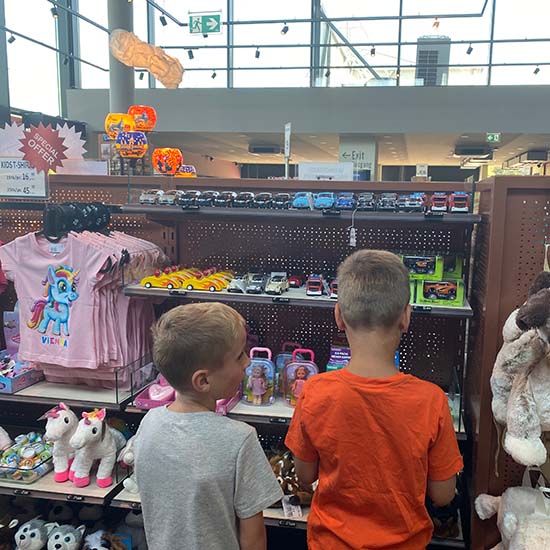 The ice cream at the Donaubräu is tempting
The ice cream sign in the Donaubräu is spotted. "What's a Smurf ice cream? Mama, are there Smurfs being pureed?"
Mum and Dad take a seat in the garden and order a coffee. Meanwhile, they try out the playground in the garden.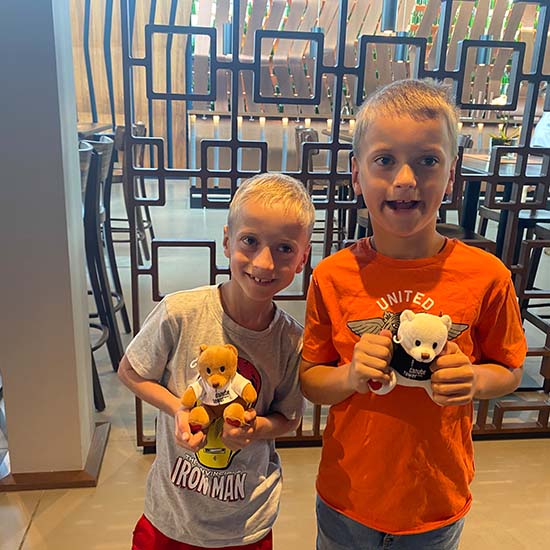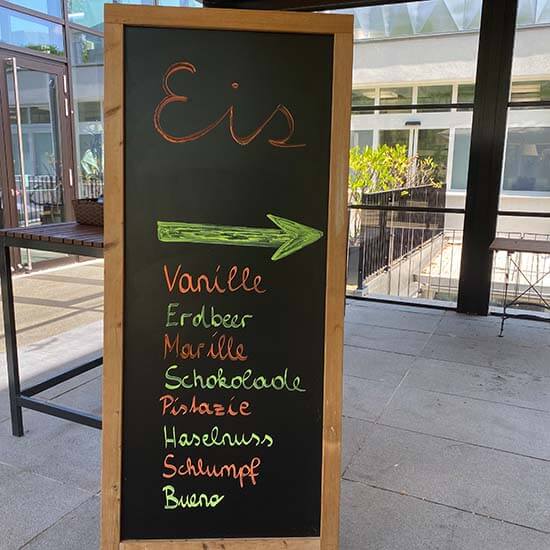 Donauparkbahn
"It's time to go home," we hear the parents say. But nothing comes of it, because Florian and Lukas really want to ride the Donauparkbahn.
Florian and Lukas are sure - they will definitely want to come back to the Danube Tower!
More Information