top of four event-locations

Four culinary highlights
Whether company celebration, workshop presentation, festive reception, Christmas party, customer event or press conference:
with its unique 360-degree panoramic view of the city, the Danube Tower is the most beautiful and spectacular event location in Vienna with four unique event levels.
Contact us now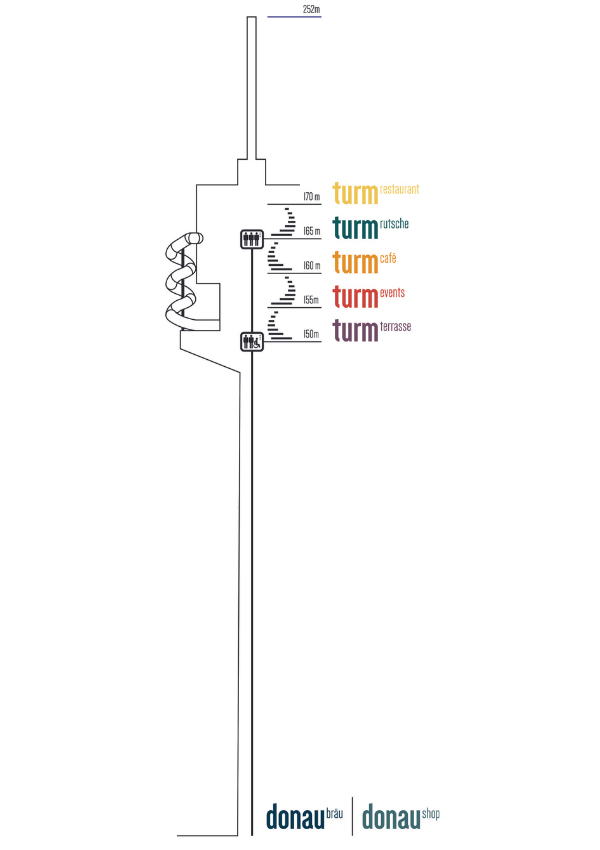 Quotes from our event guests
October 26, 2023

Amazing view, dedicated attention for a company event, professional staff. It was a very beautiful dinner for all the group, thanks to Daniela, who coordinated everything in a perfect way!

October 21, 2023

We were at the Turm Restaurant for our company outing with 14 people. Everyone was very friendly and the food was very good. Definitely worth a visit.

September 29, 2023

I was there with a group, perfect organization! Everyone was happy and everyone enjoyed it! Perfect service in the Donaubräu and Turmcafe!

September 21, 2023

As already mentioned, the service was excellent, thank you very much again.

September 14, 2023

Always happy to return! Despite the high number of participants, everything was tutto bene!

September 6, 2023

Unique location, great atmosphere, fantastic food, attentive and friendly staff, an absolute recommendation!

July 11, 2023

June 25, 2023

A great ambience, which can be recommended to every Vienna - visitor. Our choir spent the afternoon in the DONAUBRÄU and then in the TURMCAFE. The food offered was very good and special mention should be made of the friendly, very motivated staff.

June 17, 2023

The organization was very easy, the food and service excellent and the view spectacular. The Danube Tower team made the end of our company anniversary trip just perfect, we are thrilled and thank you!

June 1, 2023

I am always impressed by the good quality of the food. The service staff is extremely friendly, very attentive and accommodates special requests. I can only recommend the Donaubräu to everyone.
Contact form for your event request
Our event team is at your disposal for a personal inspection, a detailed converstion for the planning of your event as well as an individual offer.
Our in-house catering offers a wide variety of regional dishes and thus arranges the perfect culinary framework for your event.
Please fill in the following fields. Our event team will contact you shortly.
We look forward to hearing from you!
Your event at the Danube Tower