Front Desk
Upon entering the building, the spacious new entrance and checkout area catches the eye. In the course of the renovation, the floor was also renewed, the large dark green tiles were made in the design of those from 1964. The walls were also painted a light gray, returning to their former appearance.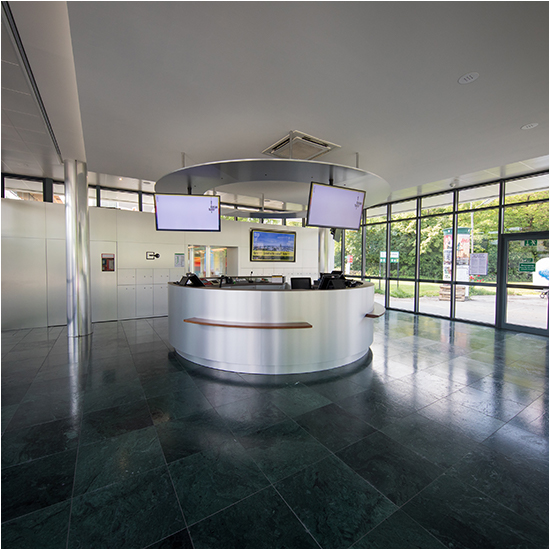 Multitouchwalls
Interactive multi-touch walls shorten the waiting time for the elevator. Visitors can view around 60 stories and riddles about the Danube Tower, Vienna and such as information about the 1964 Garden Show, when the Danube Tower opened its doors for the first time.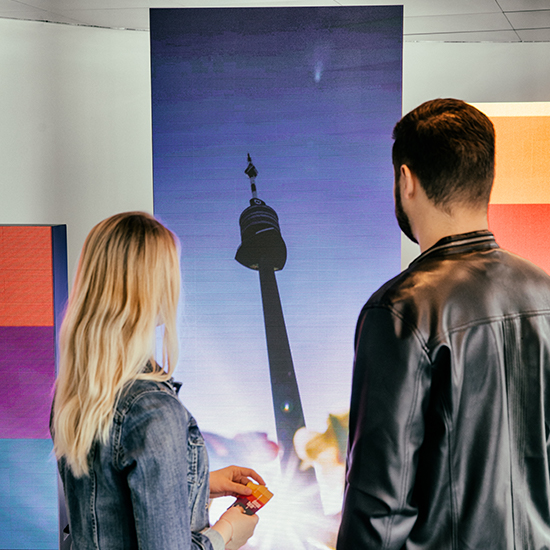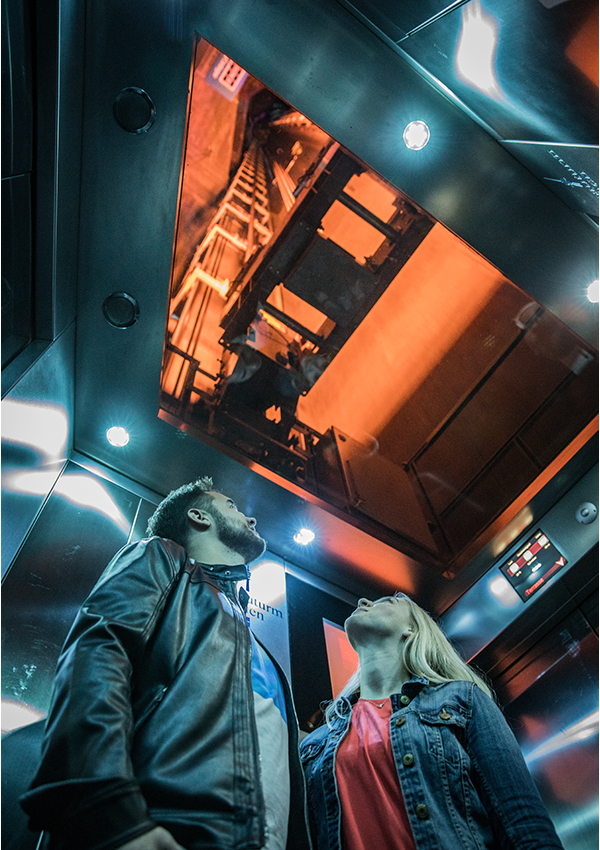 Our Expresslifts
The two elevators each carry a maximum of 15 people (including the obligatory elevator personnel) to the central floor within 35 seconds at a speed of 6.20m/s. In 2010, the elevator systems were overhauled and brought up to the latest state of the art in terms of drive and control.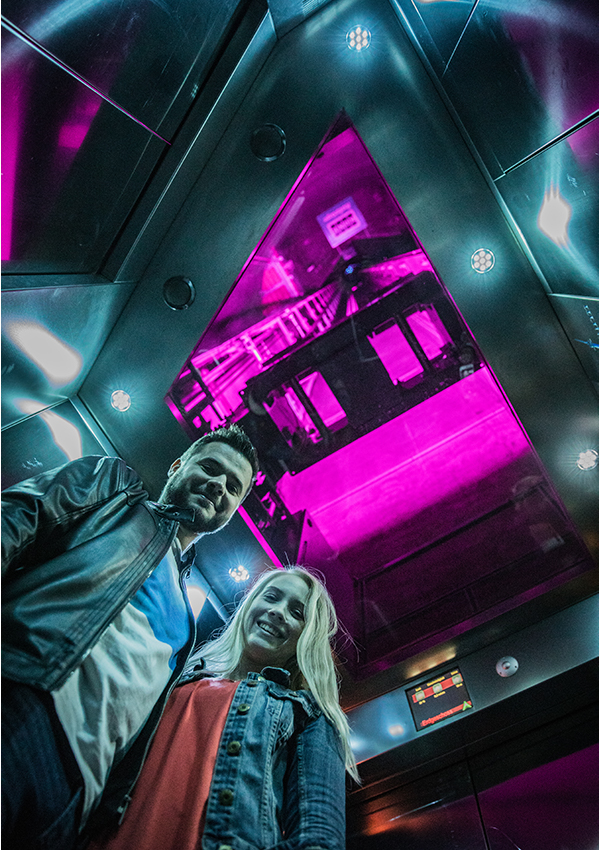 Thanks to the use of regenerative drives, energy savings of more than 40 % were achieved. Since 2018, visitors have not only been able to follow the ride through the viewing windows in the elevator roofs, but at the same time experience a great light show inside the tower during the ride.