Vienna Classic Days 2023: A nostalgic classic car meeting at the foot of the Danube Tower
The Vienna Classic Days 2023, a traditional classic car meeting, took place in Vienna on 26 and 27 August.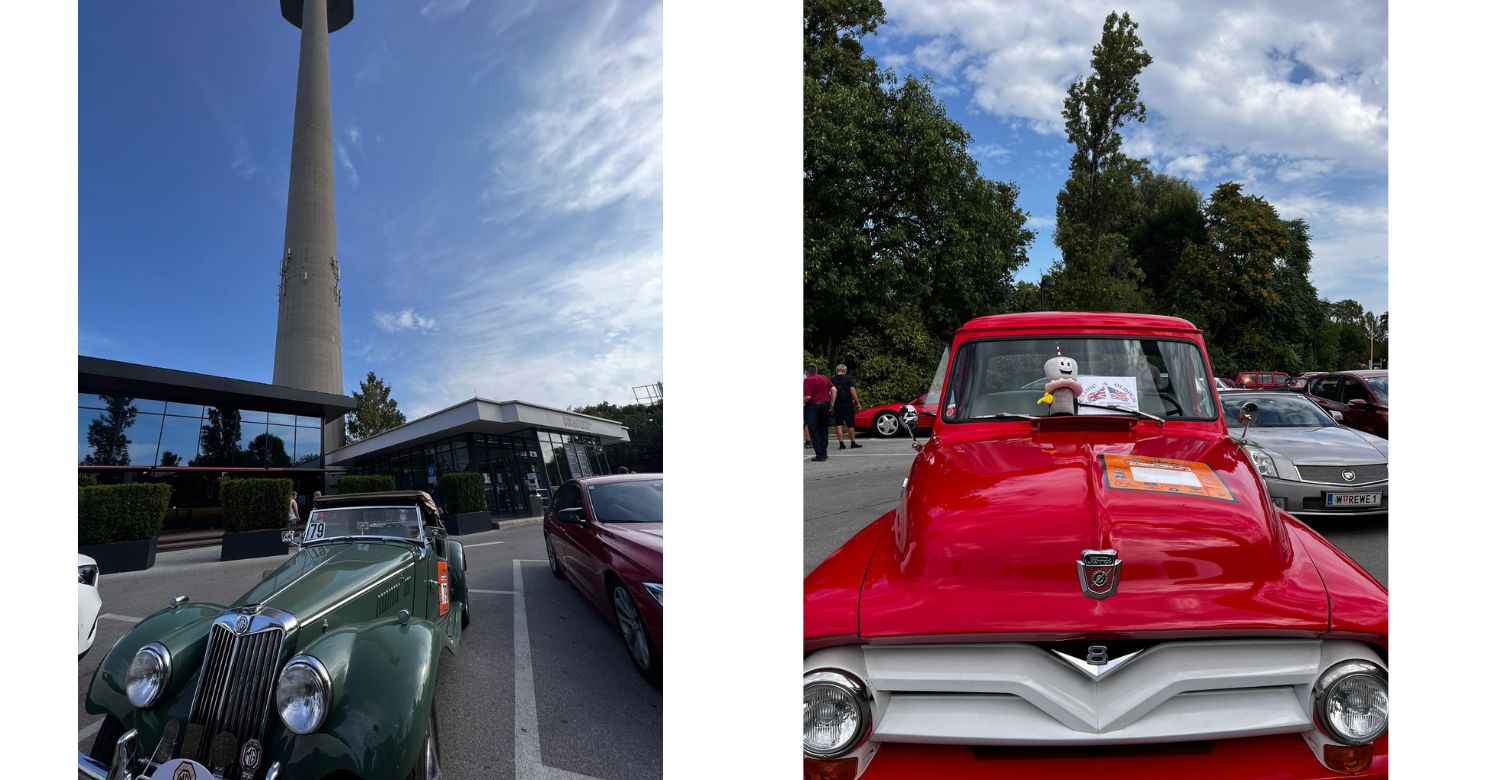 For over 30 years, this event has been a highlight for classic car fans, with around 200 old cars and motorbikes conquering the streets of Vienna and the imperial splendour of the city centre and the landscape of the Vienna Woods serving as a backdrop.
The programme included a variety of activities, including a parade on the Ringstrasse, a vintage car picnic and a Grand Prix. The vehicles, dubbed the "rolling automobile museum", took spectators on a journey through the history of car manufacturing.
On the first day of the event, participants started at Huma Eleven, from where they took a drive through various scenic routes of Vienna, including a drive along the Danube and through the Vienna Woods. The highlight of the day was a parade on Vienna's Ringstrasse, which was attended by thousands of spectators. The day ended with a social gathering at Neugebäude Palace.
On the second day, the participants met at the Donaupark, from where they went on another ride through Vienna, which included several stops. The route took them through many well-known places in Vienna, including Praterstern, Rathausplatz and Heldenplatz. After the drive, a cosy vintage car picnic was held in the Donaupark.
The event ended with an atmospheric and enjoyable farewell at the Donaubräu at the foot of the Danube Tower. Participants and spectators had the opportunity to view the classic cars up close and enjoy the nostalgic atmosphere.