If you are planning a special birthday and looking for an unforgettable experience, consider the Danube Tower in Vienna.
Here you have the opportunity to celebrate a unique birthday and enjoy a spectacular view of the city.
In the Danube Tower, the birthday will be especially festive:
top of suprise
Guests visiting the tower on their birthday can enjoy a free ride on the elevator to the observation deck.
This offer can be redeemed 4 days before or after the birthday by presenting a photo ID at our front office.
All birthday children will receive a voucher on the day of their visit, which we will use to invite them to a glass of Tower Sparkling Wine or Apple Secco in the Tower Café, Tower Restaurant or Donaubräu on the same day.
The Danube Tower is not only a popular landmark of Vienna, but also a place with a unique view over the city and its surroundings.
With this birthday promotion, the Danube Tower would like to give all visitors a special treat and provide them with an unforgettable experience.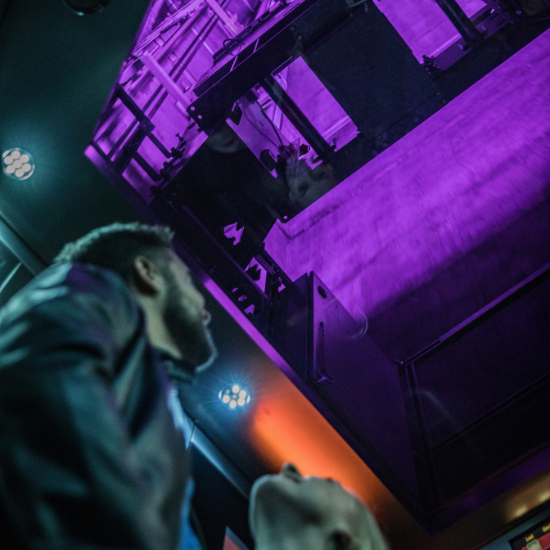 Whether alone or with friends and family - the visit to the Danube Tower will certainly be an unforgettable highlight on this special day.
One of the best ways to celebrate your birthday at the Danube Tower is with a delicious cake.
You can also bring your own cake to make your birthday even more personal. We ask for your understanding that if you make a reservation in the Turm Restaurant for 6 or more people and consume accordingly, you are welcome to bring a cake or pie. For reservations for less than 6 people, a fork fee of € 10 will be charged.
We ask for your understanding that in the Turm Café no brought cakes are allowed.
Another option for a birthday party at the Danube Tower is the Romantic Package. This option is ideal for couples who want to celebrate their anniversary or a special occasion.
Four event locations
If you are planning a larger celebration, you can also rent one of the event spaces in the tower. The tower has four event levels in different sizes.
Turm terrace observation plattform
Of course, you can also simply visit the Danube Tower's observation deck and enjoy the breathtaking view of the city. The observation deck offers a 360-degree view of Vienna and is the perfect place for a birthday photo or a selfie with friends.
Overall, the Danube Tower in Vienna offers a variety of options for an unforgettable birthday celebration. From birthday packages to romantic celebrations or a rented event space, there is something for everyone. The view from the Danube Tower is breathtaking, making this location one of the best places to celebrate a special day. Book your birthday at the Danube Tower and experience an unforgettable day with friends and family.