Unforgettable testimony: A free ice cream for over 60 beaming children
The last day of school marks a significant milestone in the life of every student. To properly celebrate this special moment, we recently had the pleasure of welcoming over 60 children to an unforgettable report card ceremony.
There are few things more exciting for students* than the last day of school (as previously announced), when they receive their report cards and can celebrate the beginning of their well-deserved vacation. Recently, we had the privilege of welcoming over 60 children to a memorable report card celebration.
And it wasn't just the students who were thrilled - some staff* members couldn't resist and happily lined up to grab some delicious free ice cream as well.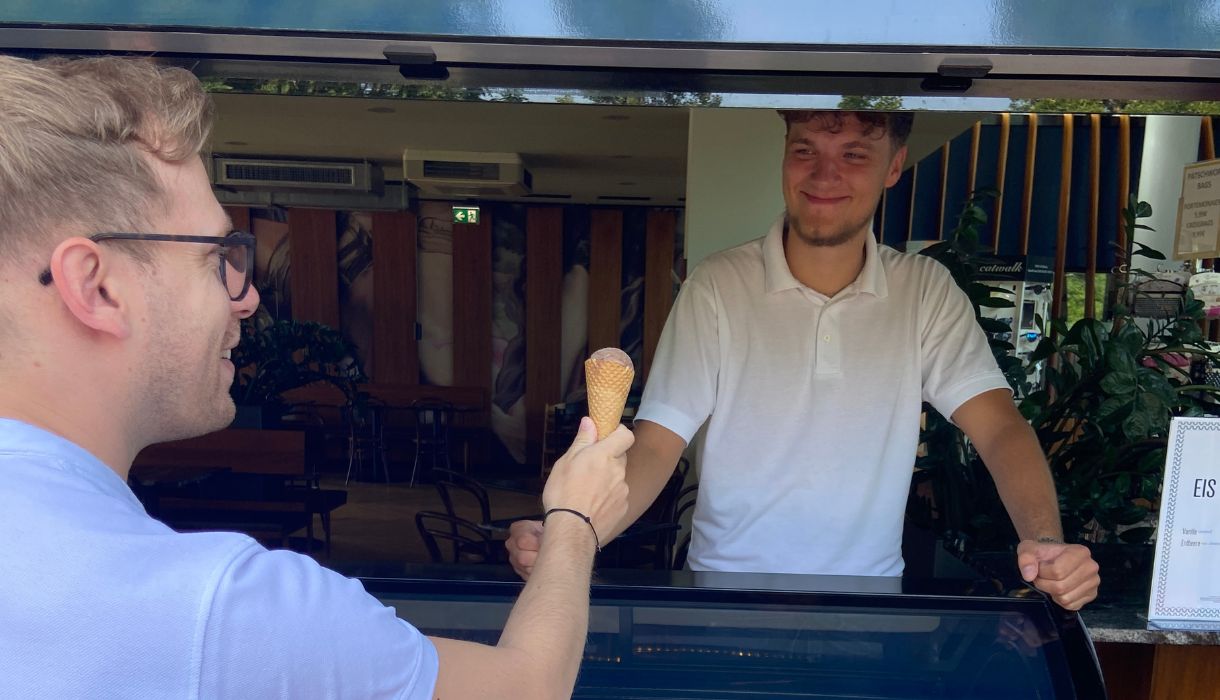 Amidst the cozy atmosphere of the Danube Tower, the beaming children were rewarded with a delicious ice cream from Harrer. But that was not all that this event had to offer. The presence of two adorable mascots, DONI from the Danube Tower and ADMIRAL DUCK from DDSG Vienna, provided additional magic and enthusiastic beaming faces. The children had the opportunity to take unique souvenir photos with the mascots and capture these special moments forever.
In addition to the delicious ice cream sundaes, we also had a variety of goodies prepared, including Admiral Duck, Admirella Duck, gummy animals, balloons, stickers and coloring sheets. Every child was able to take something to start the vacations perfectly.
We would like to congratulate all students on their successful graduation and thank them for their hard work and dedication during the school year. It was a pleasure to celebrate this milestone together with them and to give them an unforgettable day.
We hope that the children are proud of the goals they have achieved and start the upcoming vacations with fresh motivation.