Time Travel
Combined Ticket Tower & Time Travel
Combined Ticket Tower & Sisi
Combined Ticket Tower & Time Travel and Tower & Sisi
Combine a stay at the Danube Tower with a time travel through Vienna with the following included services:
The following services are included:
Entrance and lift ticket with the express lift to the Viewing platform at a height of 150m with a spectacular view over Vienna
Experience the history of Vienna up close with multimedia shows as well as sound and light effects or a virtual boat trip with Austria's legendary Empress Sisi
Conditions:
The ticket is valid for one year.
Children's rates are valid from 6 to 14 years.
The visit to the Danube Tower and the service offered by the partner do not have to be consumed on the same day.
More Information about Time Travel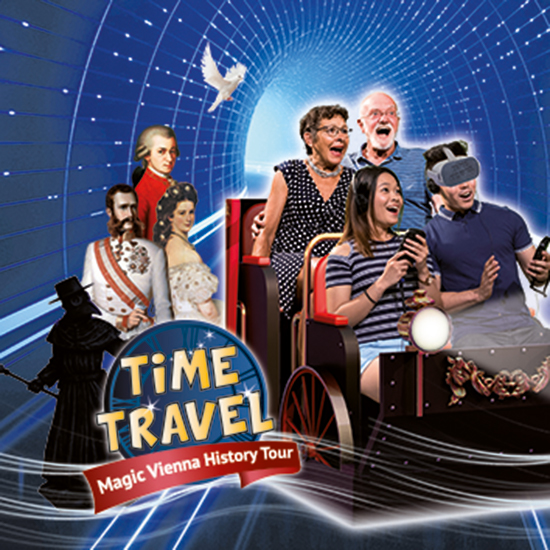 Time Travel - The breathtaking adventure!
Accompanied by your tour guide, you will experience a time travel through the history of Vienna from the Roman camp Vindobona to the present day. A variety of multimedia shows from 5D cinema to animatronic shows (with animated, life-size figures) and various rides with extraordinary sound effects and lighting technology make the moving history of Vienna tangible and tangible in a unique way.
After a short preshow with an introduction to the history of Vienna, take your seat in our award-winning 5D cinema. Experience the magic of the Time Ride, with which you fly back 2000 years rapidly into the past and become part of history yourself through breathtaking 3D and special effects.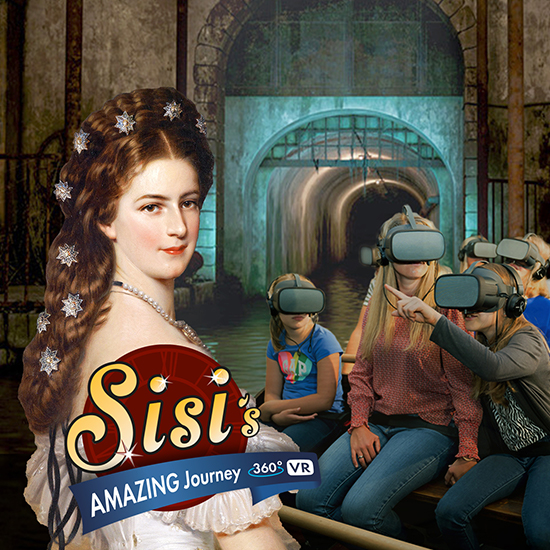 Sisi's journey
The exciting journey through Sisi's life begins with an interesting, humorous film in which highlights and strokes of fate from Sisi's life and some juicy details are revealed. The visitors take their seats in a cinema room that can hold up to 27 people and are guided by a state-certified tour guide in a Fiaker to the most important places of Sisi's life. The 15-minute film provides a nice overview of the empress's life.
Guests then take a seat in one of three moving boat simulators and put on high-tech virtual reality goggles. You get the impression of going on a 15-minute boat trip through the canals of Vienna with the empress herself. Together with Sisi, you experience the wedding trip of the imperial couple from Vienna to Linz, you dive into the underworld of Vienna and meet some creepy characters of the past, then you land in the penguin enclosure of the Schönbrunn Zoo and witness a breathtaking flight over Vienna with 360° panoramic view.
Impressions of Sisi and Time Travel