December culinary highlights
Celebrate the holidays in style with the Danube Tower's winter creations in December. Perfect for Christmas parties or dinners, these dishes add an extra touch of magic to your christmas celebration.
Starters include Salad Queerbeet raw, marinated and pickled, followed by Salmon Trout with sour cream, beet, dill, hong mustard seed and Viennese ginger. A parsnip with sovrano di bufala, wild herbs, pumpkin seed oil, rosehip and balsamic vinegar is a fresh and delicious alternative. For a warming soup, a cream of celery soup is served with apple nut strudel and confit celery.
Main courses include Styrian chicken with Jerusalem artichokes, beluga lentils, mushrooms and a parsley root sauce. This dish is rich and offers the perfect winter treat. For dessert, there is an option between Punschkrapferl with chocolate, rum, pink aglaise and nougat or baked apple with caramel cream and apple cinnamon ice cream. Both options are perfect to finish off the menu.
Overall, the Danube Tower offers a delicious selection of dishes in December that are perfect for winter. These creations are a perfect companion for a winter feast and end the year in a delicious way.
Our culinary experiences in December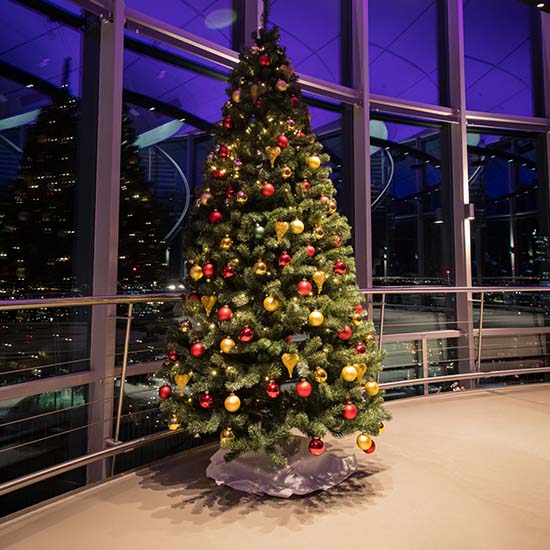 top of Christmas
The Danube Tower offers the perfect setting for a contemplative Christmas party with family, friends or your work colleagues.
top of New Year's Eve
Spend an unforgettable evening above the rooftops of Vienna and experience a spectacular turn of the year with plenty of culinary highlights.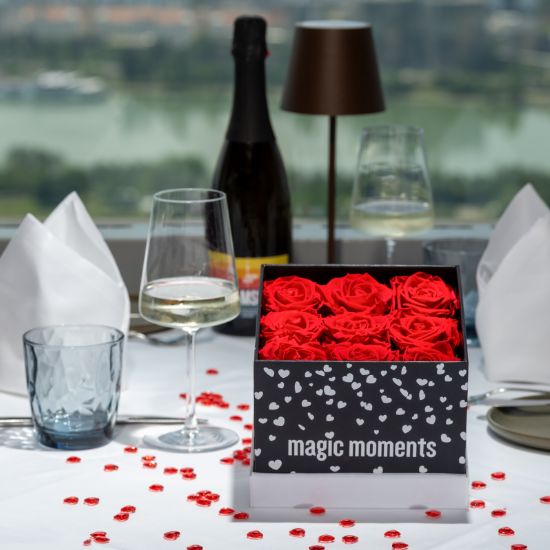 top of romantic Dinner
At a height of 170m, culinary highlights and probably the most spectacular panoramic view of Vienna ensure unforgettable moments.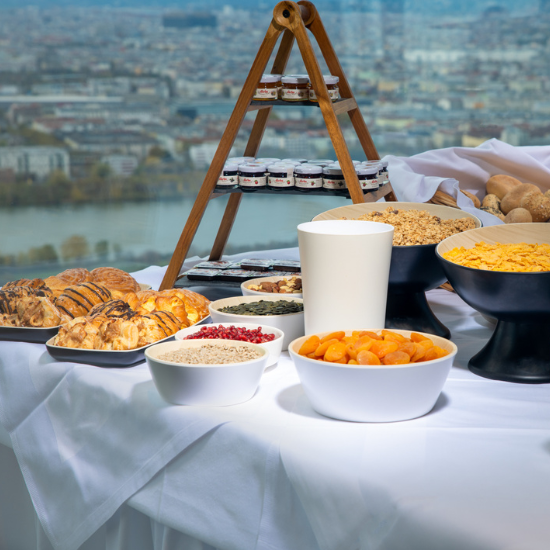 top of Brunch
Every Saturday, Sunday and on holidays the well-known and extremely popular brunch takes place in the Turm Café.