January to March culinary highlights
Cabbage and beets are not just nutritious, but they also make a delectable duo on our plates. With creative culinary pairing, they reveal a new dimension of flavors that will surprise.
The symbol "cabbage and turnips" as a figure of speech for disorder has been known since the 17th century. Unlike other crops, which were cultivated neatly separated from each other, these two were planted together.
In culinary terms, cabbage and turnips are a versatile ingredient used in many dishes. "Cabbage" refers to cabbage and other leafy vegetables, while "turnip" is a collective term for root vegetables such as beet, carrots and turnips.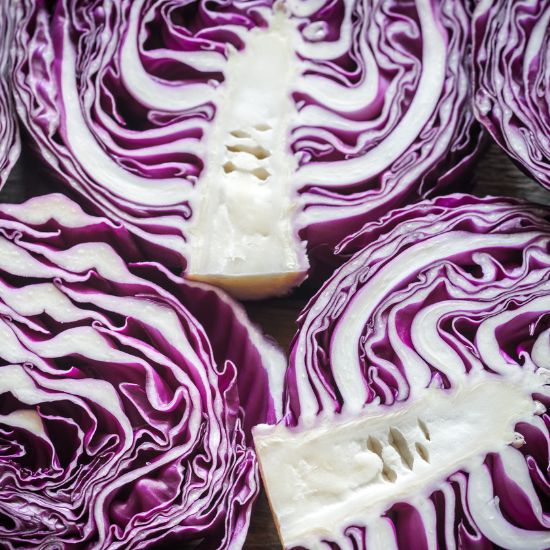 Cabbage
Cabbage, one of the best-known representatives of the cabbage family, comes in many varieties such as white cabbage, red cabbage or savoy cabbage. It can be used raw in salads, as an accompaniment to meat or fish dishes, or as a main ingredient in stews, soups and casseroles. Cabbage can also be fermented to make sauerkraut or kimchi, which can be used as a side dish or as an ingredient in sandwiches and burgers.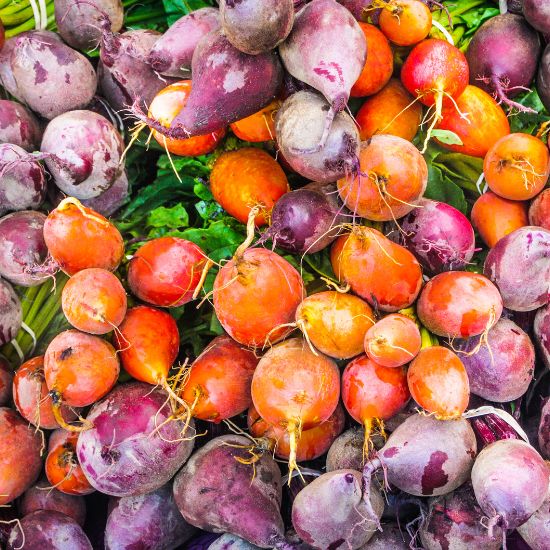 Turnips
Root vegetables such as carrots, beets and beet can also be used in many dishes. They can be used raw as a snack, grated in salads or cooked as a side dish to meat dishes or in soups and stews. Beet is also good as a base for salads and as an ingredient in vegetarian burger patties.
In summary, cabbage and beets offer a wealth of possibilities to complement dishes or give them a healthy, versatile and nutritious touch. They are rich in nutrients, fiber and antioxidants and can be used in both traditional and modern cuisine.
The Danube Tower in Vienna is not only a breathtaking architectural masterpiece, but also a culinary highlight in the Austrian capital. Especially during the winter months of January to March, the Donauturm serves dishes that defy the cold weather and tantalize the palate.
One focus of the winter cuisine at the Donauturm is cabbage and turnips. This means that vegetables such as cabbage, beet, parsnips, celery, carrots and parsley roots are used in various dishes. The result is a rich selection of seasonal dishes that are both healthy and delicious.
Some of the recommended dishes at the Danube Tower include the Queerbeet salad, which is a mix of various cabbage and root vegetables with a light dressing. The salmon trout with red beets is another specialty, where the fish harmonizes perfectly with the sweet taste of the beets.
For meat lovers, the Danube Tower Restaurant offers a beef tenderloin carpaccio with leek heart and a beef tenderloin with root vegetables. The Styrian chicken with Jerusalem artichoke and parsley root sauce is a delicious alternative for those who prefer poultry.
For those who want to enjoy a warming soup, the celery soup is recommended. For the main course, the truffle risotto with celery jus is a real highlight. Here, the intense flavor of truffles combines with the mild aroma of celery.
Another highlight on the Danube Tower menu is the fjord salmon with braised carrot and fennel. The dish combines the rich flavor of the salmon with the sweet taste of the carrots and the delicate texture of the fennel.
The winter months are a fantastic time to visit the Danube Tower Restaurant and enjoy the seasonal cuisine. Whether you are a meat lover or a vegetarian, there is something for everyone on the menu. Try the delicious dishes with cabbage and beets and enjoy the breathtaking panorama of the city of Vienna while you dine.
Our culinary experiences in January, February and March
top of New Year´s Brunch
On January 1, our New Year's buffet will take place from 10:30 a.m. to 01.00 p.m. at the Donaubräu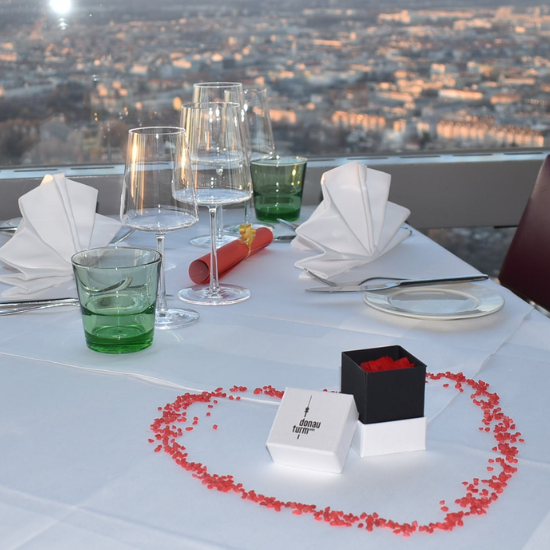 top of Valentine`s Day
With the Valentine's Day menu or buffet on 14.2. above the rooftops of Vienna you will experience a unique evening with pure romance! Enjoy refined creations of our kitchen team and of course the most spectacular 360° view over the city.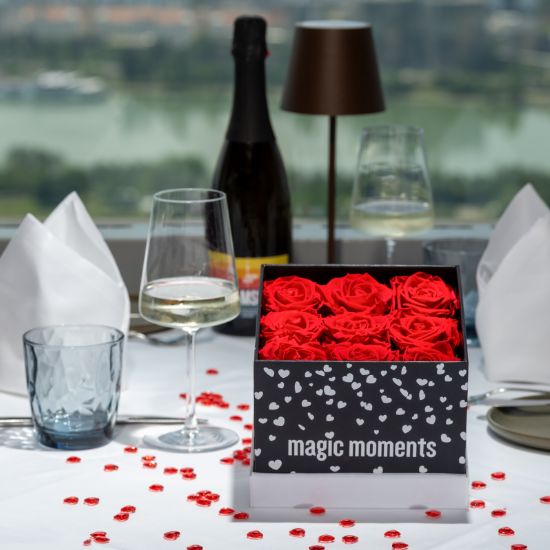 top of Romantic Dinner
At a height of 170m, culinary highlights and probably the most spectacular panoramic view of Vienna ensure unforgettable moments.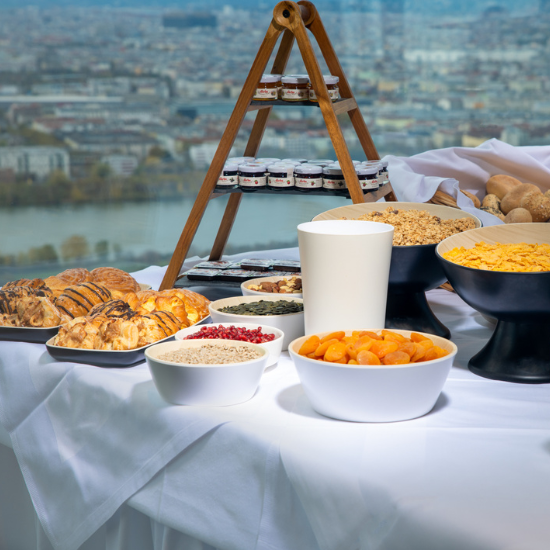 top of Brunch
Every Saturday, Sunday and on public holidays, the well-known and extremely popular brunch takes place in the tower café.