July to August culinary highlights
The dishes in focus are a celebration of the rich and distinct flavors of tomatoes, cherries, apricots, and peaches, creating a unique and delightful culinary experience.
In summer, the Turm Restaurant is all about the regional ingredients Viennese tomatoes and cherries. The seasonal ingredients are used in various dishes on the menu and offer guests a unique culinary experience. In addition, the combination of peach and apricot is the focus of the culinary creations. These fresh, fruity and aromatic ingredients are a must for every gourmet.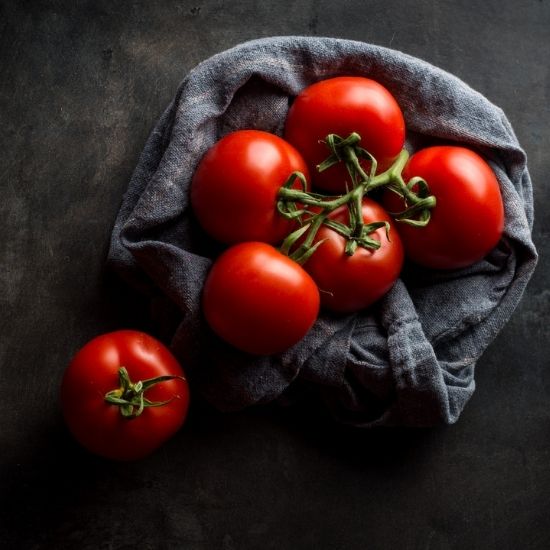 Tomatoes (Paradeiser)
Paradeiser are a real summer hit - with valuable minerals as well as vitamins and few calories. But why is the tomato called "Paradeiser" in Eastern Austria?
The word "tomato" is borrowed from the Mexican Indian language and was adopted dialectally as "tomatl". However, the "Paradeiser" is simply an "apple of paradise". When the red fruit came from America to Europe and was quite similar to an apple, it was simply called "Paradeis apple" in Austria, i.e. from paradise - and from Paradeis apple it was then not far to Paradeiser.
Paradeis, also known as tomatoes, are a versatile ingredient in the culinary arts, used in many dishes. They are not only delicious, but also very healthy and contain many important nutrients such as vitamin C, potassium and folic acid.
They can be eaten raw in salads or as a topping on sandwiches, but they are also popular in many hot dishes such as sauces, soups, pizza and pasta. Paradeis are also good for canning, drying, or freezing so they can be enjoyed out of season.
In Austrian cuisine, tomatoes are often used as a base for sauces and soups. When buying tomatoes, it is important to make sure they are ripe and aromatic. In summer they are in season and are often offered directly by regional producers. However, there are also good opportunities to find high-quality tomatoes in other seasons, such as in organic supermarkets or weekly markets.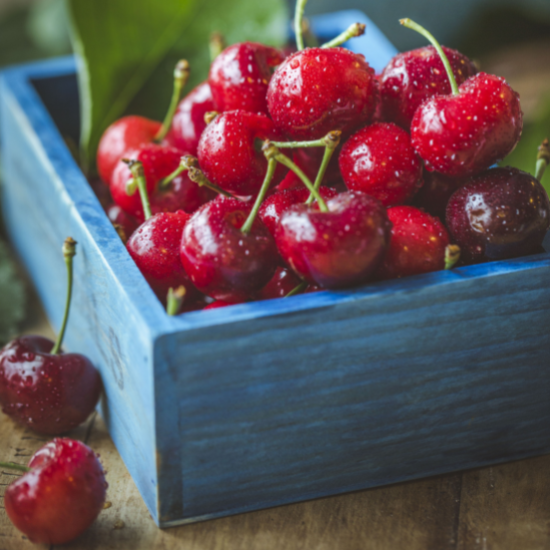 Cherries
Cherries are a delicious ingredient in culinary, which are especially popular in summer seasonal time in many dishes. They have a sweet, fruity taste and a bright red color that makes them a feast for the eyes.
Cherries can be used in a variety of ways in cooking. They are great as a snack and are popular eaten raw or added to fruit salads and smoothies. They can also be made into cakes, pies, desserts and ice cream. In addition, cherries also go well with savory dishes, such as game or in salads.
Cherries are also rich in important nutrients, such as vitamin C, potassium and fiber. When buying cherries, make sure they are fresh and ripe to get the best flavor. However, cherries are also very delicate and should be handled carefully and consumed or processed quickly.
In Austrian cuisine, cherries are often made into cherry pie, cherry tarts or cherry jam. A well-known specialty is also the "Kirschenknödel", a kind of sweet dumpling filled with fresh cherries. Cherries are also a popular subject in art and decoration, their red color and characteristic shape make them an interesting and appealing subject in photography or painting.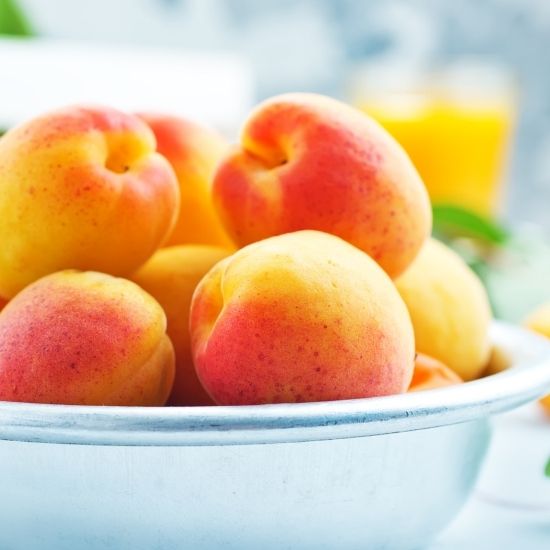 Apricot
The apricot is a delicious fruit that has many uses in the culinary world. It is especially popular in the kitchen because of its sweet and juicy taste. Apricot is often used in desserts and baked goods, such as cakes, pies or jams.
But the apricot also finds its place in savory dishes, for example in sauces or as a side dish to meat dishes. The fruit harmonizes particularly well with strong spices such as cinnamon, ginger or cloves and thus gives the dish a special touch.
The apricot is a particularly important ingredient in Austrian cuisine and is often used in dishes such as the classic Wiener Schnitzel with apricot jam or in the famous apricot dumpling dish. Due to its versatility and unique flavor, the apricot is a popular ingredient in the culinary world and a must for every gourmet.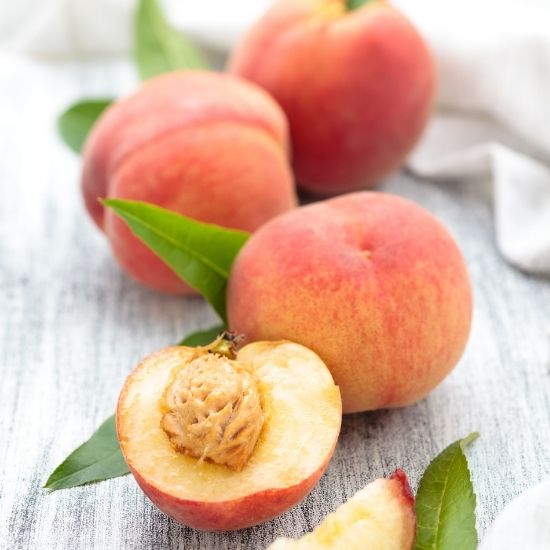 Peach
Peach is a delicious fruit, which is very popular in culinary. It has a sweet and juicy taste and is versatile in the kitchen. The fruit is often used in desserts and baked goods, such as cakes, pies or ice cream.
The peach is also used in savory dishes, for example in salads or as a side dish to meat dishes. It harmonizes particularly well with ingredients such as basil, mint or ham.
In Italian cuisine, the peach is an important ingredient in dishes such as the famous Prosciutto e Melone, where it is combined with air-dried ham. The peach also finds its place in France, for example in the appetizer peach salad with goat cheese and walnuts.
Due to its sweet and juicy texture, the peach is a popular ingredient in the culinary world and a delicious ingredient that should not be missing in any kitchen.
Turm Restaurant offers a variety of creative dishes using fresh, seasonal ingredients.
Appetizers include Viennese tomatoes and buffalo mozzarella with cashew miso, passion fruit, tramezzini, basil and Bloody Mary sorbet.
For the main course, there is mushroom risotto with peachy rosemary honey, mascarpone and pine nuts.
For dessert, there is a choice of Sacher sans tart with apricot, dark chocolate and cocoa or flamed goat cheese with apricot, purple shiso, lettuce heart and pumpkin seed bread.
Guests can have a unique culinary experience and enjoy the seasonal flavors of Viennese tomatoes, cherries, peaches and apricots.
Our culinary experiences from July to Augusdt