April to June culinary highlights
Food connoisseurs are in for a treat as the kitchen expertly blends wild garlic, rhubarb, asparagus, strawberries, and greens to create a symphony of flavors that will tantalize your taste buds.
In the Danube Tower, Vienna's most famous landmark, everything revolves around culinary delights. Especially in the month of April, May and June, the delicious flavors of wild garlic and rhubarb take center stage here. Marchfeld asparagus and sweet, juicy strawberries are also in focus. In addition, the plates shine in lush green. Enjoy fresh green vegetable dishes and let yourself be seduced by the delicious flavors.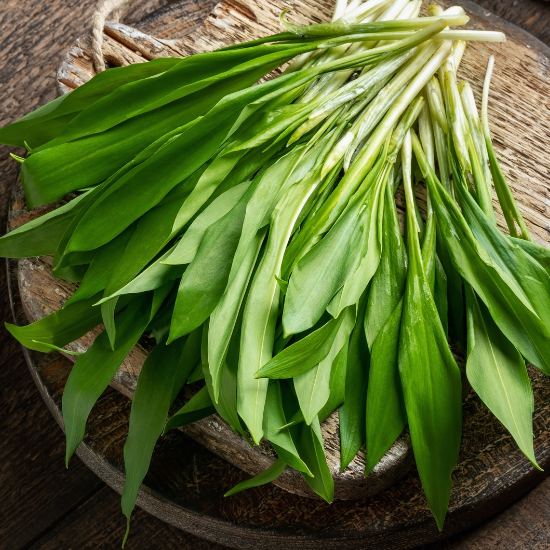 Wild garlic
Wild garlic is a wild herb that is very popular in the culinary world. Its intense garlic aroma makes it a popular ingredient in many dishes. Wild garlic can be used raw in salads or as a pesto. It also adds a spicy note to dishes as a seasoning in soups, sauces and casseroles.
Since wild garlic only has a short season, from March to May, it is often referred to as a spring vegetable and is eagerly awaited by many foodies. However, wild garlic also freezes well or can be pickled in oil to extend its usefulness.
Care should be taken when gathering wild garlic, as it can easily be confused with other poisonous plants. It is therefore advisable to collect only wild garlic identified by an experienced person or purchased in stores.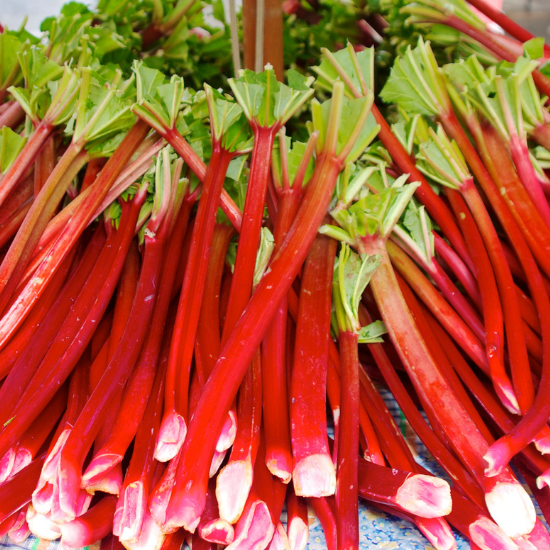 Rhubarb
Rhubarb is a versatile ingredient in culinary arts, known for its characteristic sour taste. The season for rhubarb runs from April to June, and it is often used in combination with other fruits such as strawberries or apples in cakes, pies and desserts.
Sugar is often added to balance the sour taste of rhubarb. Rhubarb compote or jam is a popular way to prepare it. Rhubarb can also be made into juice or syrup, which serves as a base for cocktails or soft drinks.
Rhubarb is also a popular ingredient in savory cuisine. When combined with meat, especially game, it adds a special touch to dishes. Rhubarb is also an interesting ingredient as a side dish with fish or as a base for sauces or chutneys.
When processing rhubarb, only the stems should be used, as the leaves are poisonous. The stems should also be washed thoroughly before cooking.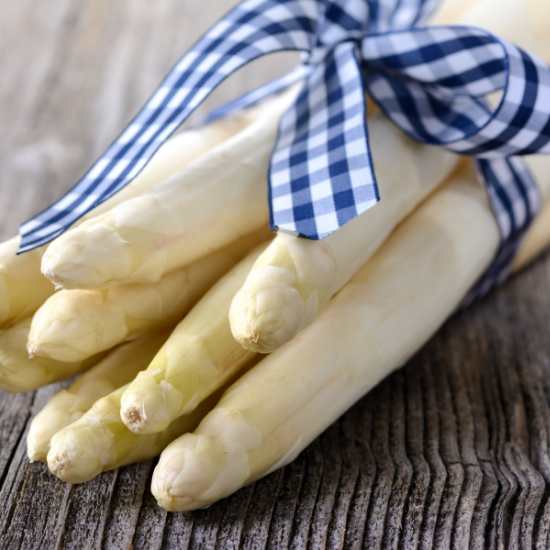 Asparagus
Asparagus is a very popular ingredient in culinary, which is especially popular in the spring and summer seasonal time in many dishes. There are two types of asparagus: white and green. White asparagus is grown underground and has a delicate pale yellow color, while green asparagus is grown above ground and has a greener color.
Asparagus has a delicate, slightly bitter flavor and can be prepared in a variety of ways. Cooked and served with a hollandaise sauce or butter, asparagus is a classic. It is also popular in salads or as a side dish with fish and meat dishes. Green asparagus is also good for grilling or roasting.
Asparagus is not only delicious, but also healthy. It contains many vitamins and minerals and has a diuretic and draining effect. When buying asparagus, make sure it is fresh and not dried out or woody. The thickness of the asparagus spears also affects the taste - the thinner the spears, the more delicate the flavor.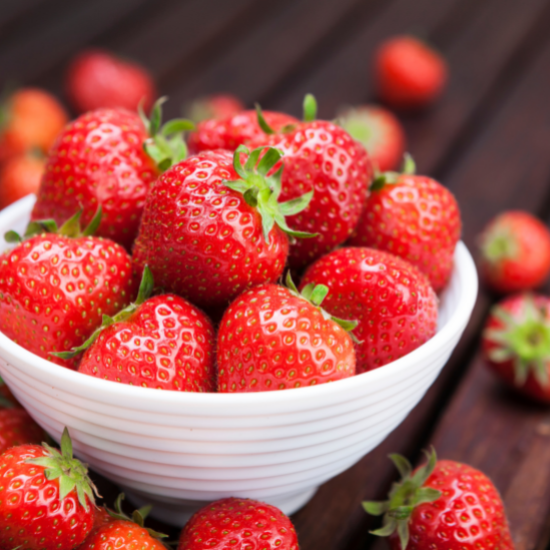 Strawberries
Strawberries are a popular ingredient in culinary, which are especially popular in spring and summer seasonal time in many dishes. They have a sweet, juicy flavor and a bright red color that makes them a feast for the eyes.
Strawberries can be used in many ways in cooking. They are a popular fruit in cakes, pies and desserts and can also be served as a topping on pancakes or waffles. Strawberries go well with dairy products such as yogurt or cottage cheese and can also be made into juice or jam.
Strawberries are also rich in vitamins and antioxidants, which makes them a healthy ingredient. When buying strawberries, make sure they are fresh and ripe. Since strawberries are very delicate, they should be processed or stored as soon as possible.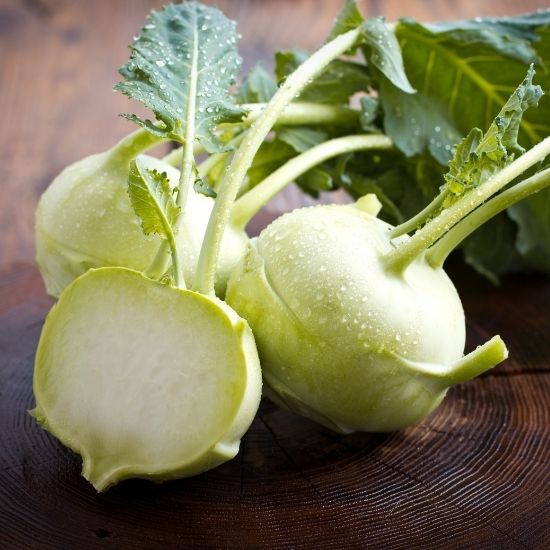 Green vegetables
Green vegetables are not only delicious, but also extremely nutritious. There is a wide variety of green vegetables that can be used in cooking, from leafy greens like spinach and kale to legumes like green beans and peas.
One of the most well-known green vegetables is probably spinach. Spinach is rich in iron, vitamins and minerals and can be prepared in many different ways. Whether raw in a salad, steamed as a side dish, or added to dishes such as lasagna or quiche, spinach is extremely versatile.
Kale is another popular green vegetable that is rich in vitamins, minerals and antioxidants. Kale is great as a side dish with fish or meat, or as an ingredient in soups or salads. It can also be enjoyed as a snack in the form of crispy kale chips.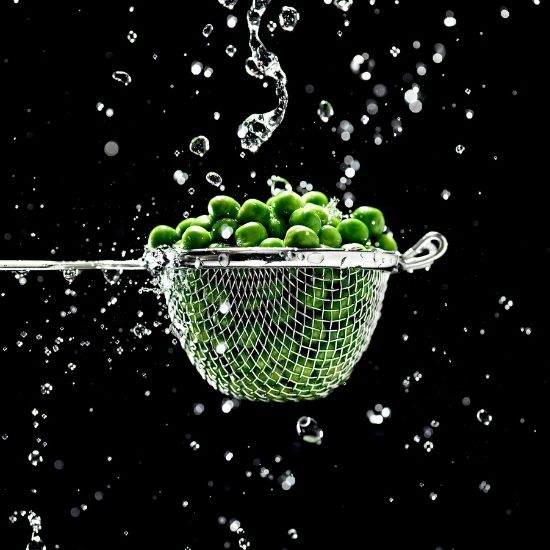 Another way to use green vegetables in cooking is with legumes such as green beans and peas. Green beans are great as a side dish to many meals and can be roasted, steamed or grilled. Peas can be purchased fresh or frozen and are a delicious ingredient in soups, salads or as an accompaniment to fish or meat dishes.
Asparagus is also a popular green vegetable. Green asparagus is a leaner variety than white asparagus and makes an excellent ingredient in dishes such as pasta or risotto. It can be roasted, grilled or steamed and adds a special touch to any dish.
In summary, green vegetables offer a wide range of culinary possibilities to enrich the menu. Whether as a side dish with meat or fish, as an ingredient in soups or salads, or as a main course, green vegetables are nutritious and delicious and can be prepared in many different ways.
In the Danube Tower, the culinary experience ideally begins with a wild garlic cream soup, which is a real treat for the palate thanks to the aromatic and slightly pungent taste of wild garlic and its creamy consistency. For an appetizer, try a salmon trout with cucumber, sour cream, dill, caviar and Granny Smith, or the carpaccio of bull fillet with herb salad. A refreshing appetizer is the asparagus cocktail with wild shrimp served with white tomato foam, lettuce heart and lemon mayonnaise.
For the main course, there are several options, including the risotto with wild garlic, the risotto with asparagus, curry and chard, and the filet tip stroganoff with potato and wild garlic puree. Fish lovers can choose between the Arctic char with asparagus sautee and the Onsenei with summer vegetables, wild herb crepe and Parmesan foam, while meat lovers can enjoy the onion roast beef with mustard cucumber gremolata or the Styrian chicken supreme with pointed peppers.
The cream of asparagus soup with chervil, prosciutto and Heurigen potatoes is an excellent choice for soup lovers. To finish the culinary experience, there is rhubarb with mascarpone, yogurt and lemon thyme or the white chocolate with strawberry almond crumble and the goat cheese with tomato strawberry cutney.
The Danube Tower offers an excellent selection of dishes in April, May and June that perfectly capture the flavors of the season and turn them into unforgettable culinary experiences. The combination of wild garlic and rhubarb in all its variations is an experience not to be missed.
Our culinary experiences from April to June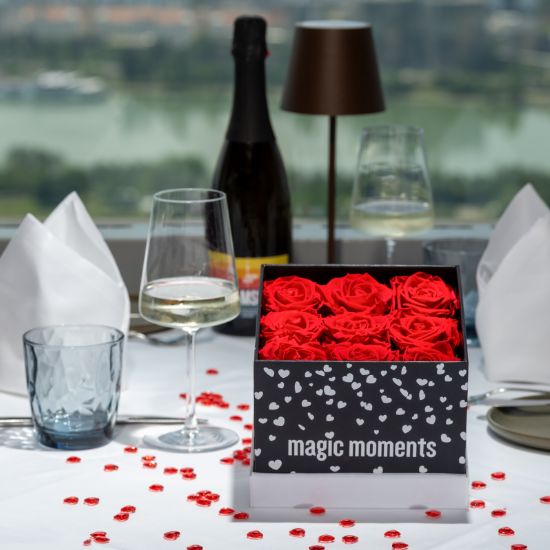 top of romantic Dinner
At a height of 170m, culinary highlights and probably the most spectacular panoramic view of Vienna ensure unforgettable moments.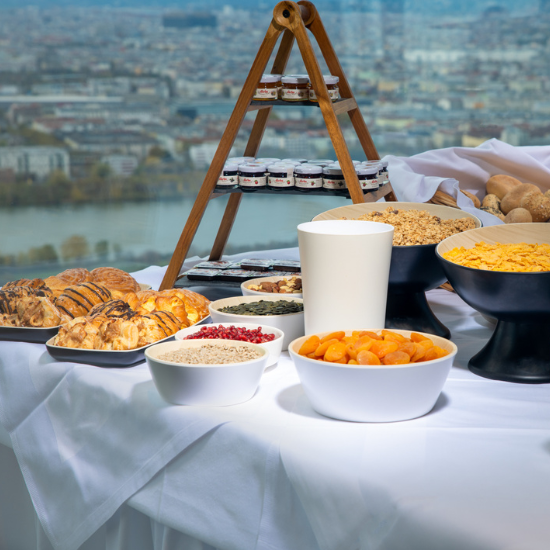 top of Brunch
Every Saturday, Sunday and on holidays the well-known and extremely popular brunch takes place in the tower café.
Bräu Backhendl
One of the Austrians' favorite dishes, the fried chicken, is the proud Donaubräu Signature Dish and promises crispy pleasure at the highest level.